hiya, doll!
CLOSE SHAVE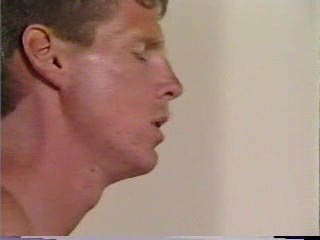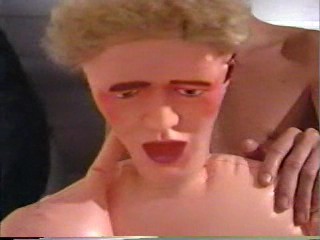 director: Ray Zor (1988)
Starring: Paul Coder, Joe Lewis, B.J. Scott, Lee Marron, Jeremy Peugeut
A seemingly run-of-the-mill solos w/ shaving-yer-crotch videos, this one has a surprise ending of sorts. This guy shaves his pubes, an arm pops in and helps him finish up the finer details, he towels off and starts stroking his freshly shaved thick meaty one, and about a minute in, he pulls out this blow-up doll! Disturbing, as the doll's face and ass are used, and ya just can't keep your eyes off it, even though you want to!
Click one of the pics to view the movie trailer (you know that if you view the clip in the browser, you can "right click" and view it FULL SCREEN, right?), or here if you want to download and save for later.
Meanwhile, I'm selling on eBay, - auction item #180176939144, ends SUNDAY NOV 11th.