I FEEL A CHANGE, A NEW LIFESTYLE; I'M GETTING READY FOR SOMETHING WILD
SOMETHING WILD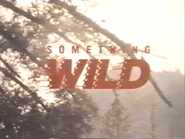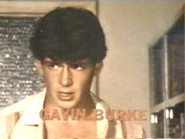 "Hey! There's a coupla guys doing the dirty deed!"
director: Robert Walters (1984) 115 minutes!!
Starring: Glen Armstrong, Scott Avery, Randy Page, Greg Girard (in his first film), Cory Adams, Gavin Burke (aka Rob Montessa), Brian Michaels (aka Bobby Madison), Bud Adams, Ron Collier, Eliot Higgins, Phil Shannon, Wade Davis
gonna have to cheat a bit, and copy/paste my own eBay description, as I need to get my ass (and the rest of me, of course) to work. bUT BEFORE i DO THIS, A COUPLE QUICK NOTES - I just had to show the opening credits, as it shows each lead character, and more importantly, you get to hear the complete theme song, Something Wild; the hot warehouse scene includes the incredulicious Bobby Madison (AKA Brian Michaels) who many of you would remember from The Bigger The Better with his teacher, Matt Ramsey (AKA Peter North), pumping iron (and each other) in the teachers apartment; Greg Girard's first porno film (he's the top in this scene) co-incidentally, is in the other video I have up for sale, Head Trips, (and a clip below from a different scene from that film is shown below), a father/son theme that competes for HOTNESSth with the notorious one from El Paso Wreckign Corp.. ....... am I late for work yet???? Oh yeah, it's a long clip, about 9 minutes, so sit back and enjoy!
"This film is the first full-sound, full-scale release from Nova Studios. Curly blond Scott Avery and Glen Armstrong are two backpackers exchanging sex stories over an evening's campfire as they spend their spring break in the High Sierras."
What sets NOVA Films a part is that every scene has multiple orgasms, well-photographed from more than one angle. This is the original uncut, full-version that was released by NOVA in the 80's; NOT the chopped up 60-minute version sold by MIDNIGHT MEN video.
scene 1: Scott Avery and Glen Armstrong are going for a hike in the woods, and spy on 2 guys in a cabin fully going at it. The young men watching are humorous in their awe, while the two inside the cabin never notice, and have a fun, frisky romp - very William Higgin-esque.
scene 2: Sitting around the campfire that night, Scott tells a story about his friend, well-muscled, very handsome Gavin Burke (known as Rob Montessa in other films) and a black college professor (Eliot Higgins) in the stacks of the library. These guys barely finish their first orgasms as they go at it again - where Burke performs auto-fellatio as the black professor takes full advantage of the student being flipped over himself.
scene 3: Glen Armstrong recounts a story about himself during a job interview, applying for a warehouse position and being asked "Glen, how liberal are you?" When he responds that he worked for Senator Kennedy's campaign, he is interrupted and told that there is a lot of sex at the place The interviewer tells him a story of himself and 3 co-workers. A worker pair are seen coming on to each other by the bossman (redheaded, super-hung Wade Davis) and another worker (all-American Brian Michaels - AKA Bobby Madison), and they turned on to each other in the process. Two separate scenes transpire as the one pair watched the other. The Wade/Michaels pairing is often considered the best pairing in the entire video. When each pair finishes up, the two twosomes become a hot 4-way! (note: good chunks of this scene are missing from the subsequent Midnight Men release!)
scene 4: Back to the interview, where Armstrong is initiated into a hot man-on-man sex by his perspective boss, well-endowed Wade Davis.
scene 5: Story five is about kissing cousins: country Avery leads his city cousin (square-jawed and naturally built Randy Page) into a sleepover that turns into a lesson in sex for Scott by his apparently well-schooled cousin. (note: this hot scene is completely missing form the latter releases!)
scene 6: Glen and Scott eventually in the tent together. Unlike most films that finally have the pairing you've been waiting for, these men obviously have chemistry, and devour each other in, on, and around their sleeping bags!

there's even a theme song: "Something Wild" written and performed by Garth Evans. The other music is actually top-notch, jazzy 70's instrumentals during all the sex scenes.