salute this!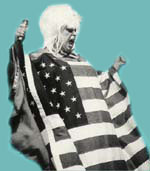 DIVINE's birthday is this Friday; begin the celebration today by checking out some previously unseen great pics on my pal Jeff's
John Water's site
.
adding some AIDEN SHAW (my fave MODERN porn star) mags to
my eBAY
auctions -- you may remember him from such films as
Descent
(I came during the haircut scene!),
Grease Guns
(he f*cks Donnie Russo), and
Reunion
(best rimming of
Cliff Parker
I've
ever seen, not to mention Aiden's spunk on Cliffy's goateed face!) - Cliffy, by the way, is my 2nd fave, especially after he got rid of the big hair and stopped shaving his chest!